About The Company
---
DMG Worldwide Consulting LLC is a South Florida-based firm created in June 2013. The company's primary focus is on assisting pre-revenue, start-up and young companies to properly fund and execute their business plans. For more mature business models, the firm assists in achieving operational excellence for its clients by creating an environment of accountability and support with strategic planning, budgeting, CFO duties, accounting, treasury management, internal financial statements production, 3rd party audit support, state and federal tax return preparation, payroll processing, M & A due diligence and advice, contract negotiations, capital raises and more.
The collective wisdom of trusted advisors and experts in their field provided by DMG Worldwide Consulting gives clients the flexibility to focus on their core competencies, and the reassurance that their accounting and financial systems will be accurate, compliant and transparent.
DMG Worldwide Consulting was founded by David M. Greene, a widely respected and successful business leader. The firm is committed to using the experience, knowledge and skills of all its team members to help companies realize their full potential. It is the fundamental principal upon which DMG Worldwide Consulting is founded.
---
Biographies
---
Founder and principal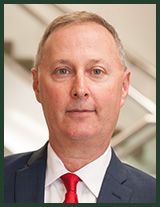 David M. Greene, MBA is the founder and principal of DMG Worldwide Consulting LLC.
During his career, Mr. Greene first watched businesses get built through the lens of corporate finance and then, as an executive building a business in the public arena, from near inception to sale. Mr. Greene has facilitated more than $110M in financings for his companies and clients. These financings include bridge loans, secondary public offerings, private placements, both debt and equity, credit lines, rights offerings, shelf registrations and senior revolving credit facilities.
Prior to founding DMG Worldwide Consulting, Mr. Greene served as the Senior Vice President of Finance & Strategic Planning for Dreams, Inc (NYSE:DRJ), a technology-driven, vertically integrated, multi-channel retailer focused on the sports licensed products industry. He held this position from June 2001 until June 2012 when the Company was acquired by Fanatics, Inc. for $183M enterprise value. During his tenure, Dreams consolidated revenues grew from $8M to more than $150M with more than 700 employees and corporate assets in 12 states. Mr. Greene worked with Fanatics during the transitional first year where he assisted Fanatics with post-transaction integration and brick & mortar division divestitures.
Mr. Greene also spent nine years as the President of Florida Tool & Gauge, Inc., an aerospace manufacturing company located in Fort Lauderdale, Florida that provided precision machined jet and rocket engine components for the Department of Defense, Pratt & Whitney Aircraft and NASA.
His diverse background includes a five-year stint as President of GGH Consultants, Inc., an investment and business consulting company that provided private and public companies with equity and debt financings, M & A advice, Initial Public Offering and Secondary Offering consultation.
Mr. Greene launched his career in May 1984 when he was classically trained and worked as an investment executive at the investment banking firm of Drexel, Burnham, Lambert, Inc. in New York City and Ft. Lauderdale, Florida, where he held Series 3, 7 & 63 licenses.
Mr. Greene currently serves on the board of directors for a number of business entities. He earned a B.A. from Tufts University in 1984 and a MBA from Nova University in 1993.
---
Controller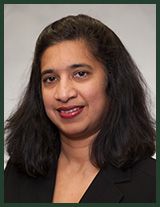 Vaidehi Dalvi, CPA, CGMA, is an integral part of the DMG Worldwide Consulting team serving as its Corporate Controller. Originally a Chartered Accountant with Coopers & Lybrand in India, Ms. Dalvi moved to the United States 25 years ago. She has significant experience in both the Minneapolis and Raleigh offices of Grant Thornton LLP, one of the world's leading organizations of independent audit, tax and advisory firms and obtained her CPA while in Minnesota. As Manager in the Assurance Department, she led the firm's efforts handling audits, compliance and an array of other assurance services.
Following her years at Grant Thornton LLP, Ms. Dalvi offered corporate and individual clients professional tax services through her ownership of a Liberty Tax Service franchise. Now, Ms. Dalvi leads the tax preparation business at DMG Worldwide Consulting.
She is a member of the American Institute of Certified Public Accountants as well as a member of the Institute of Chartered Accountants of India.
---
Project Leaders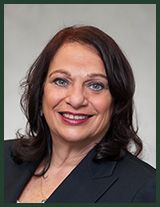 Dorothy (Dottie) Sillano, MBA CPA is an accomplished, results-driven senior financial leader with more than 20 years of progressive experience in diverse and complex business models. Among her many strengths are an expertise with consolidated financial accounting, SEC reporting, mergers, acquisitions and divestitures, debt financing and restructuring, redesigning business systems and processes while implementing internal controls and Sarbanes-Oxley (Sarbox) compliance.
Ms. Sillano served as the Chief Financial Officer of Dreams Inc., a publicly traded company, for eight years. Additionally, she has more than 15 years in commercial banking, specializing in the mortgage arena at a subsidiary of JP Morgan Chase and commercial and consumer lending, and underwriting at Southeast Bank.
She attained her Bachelor's In Business Administration with a major in Accounting from Florida Atlantic University and continued her studies at Keller School of Management at DeVry University where she received her Master's in Business Administration.
Professional organizations that Ms. Sillano is a member of include: the American Institute of CPA's, Florida Institute of CPA's and Virginia Society of CPA's. She serves on the Executive Board of Directors of The Russell Life Skills and Reading Foundation, an organization whose mission is to eradicate illiteracy amongst inner city youth and is also Co-leadership of a Cancer Care support group in Ft. Lauderdale, FL., and is a member of the American Business Women's Association where she serve as co-leader of the membership committee.
---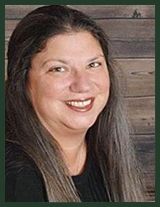 Jaime L. Adamczyk, MBA CPA with 15 years' experience as a strategic developer driven by her expertise in financial and cash flow management, budgeting in multifaceted business models, post-acquisition integration with proven abilities to identify areas of opportunity and streamline operations to increase efficiency and bottom line results.
Mrs. Adamczyk, as a former Senior VP of Operations with Fanatics for five years has overseen the business development of projects involving program management, business development, contract and functional management, proposal support, acquisition integration, efficient management of the Company's global supply chain and inventory to reduce costs while maintaining the highest global quality standards while evaluating and implementing equipment and technological solution needs.
Prior to Fanatics, she functioned as the Controller of a senior management team for seven years with Dreams Inc, a publicly traded company. Mrs. Adamczyk was also responsible for all internal and external financial management, including cash management, merger and acquisition divestitures, SEC reporting, internal controls and audit.
She worked for Grant Thornton LLP from 2000-2003.
She obtained her Bachelor's in Science with a major in Accounting from Florida Atlantic University and continued her studies at Nova Southeastern University where she received her Master's in Business Administration.
Professional organization's that Mrs. Adamczyk is a member include: Florida Institute of Certified Public Accountants and American Institute of Certified Public Accountants.
---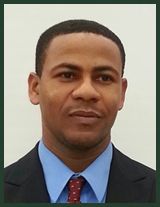 Dalton Nairne, MBA, is an accountant with 22 years of leadership and management. He is the Accounting Director for Suddath Government Services Division where he is responsible for domestic and international accounting oversight. He is also the founder and CEO of Xpress Retail Shop and Outlet, where he deals with e-commerce as well as brick-and-mortar sales, and handles all the financial elements including budgeting, accounting, and payment processing. For eight years, he was the divisional controller for FansEdge, Dreams, Inc.'s e-commerce division, responsible for all merchant processing systems integration. He trained and supervised nine full-time employees, performed due diligence auditing on prospective acquisition targets and handled extensive forensic analysis in multiple system modules. Mr. Nairne is proficient in a wide array of business and accounting software and tools.
---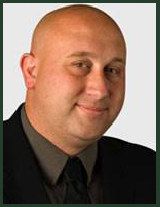 Shane Robinett has over 25 years' experience leading large-scale strategic initiatives, product development, and software development within Banking, Gaming, Digital Media, and Internet Industries. At the age of 14, he developed his first commercial computer software that was deployed to numerous neighborhoods in South Florida providing gate access security. As a serial entrepreneur, Mr. Robinett has served as chief architect, CTO, COO, and CEO at various successful startups, both domestically and internationally. Mr. Robinett served honorably including a brief tour in northern Iraq where he operated as Command & Control telecommunications expert that required a Top-Secret clearance (Compartmentalized Nuclear-Forces NATO Top Secret Clearance). Skills include Strategy, Business Development, Product Development, Product Management, Solutions Management, Software Development, Engineering, R&D, IOT, OTT, Analytics, Business Intelligence, Venture Capital Funding, Banking/Finance, Gaming, Digital Media. Mr. Robinett graduated with his BS from the University of Central Florida focused on Computer Engineering (M), Military Science (m) and Political Science (m).
---
---